Eye Treatment Services
Eyelash tint, eyebrow tint and eyebrow shape

Eye Treatment Services Price List


Eyelash tint (25 mins): £ 14

Eyebrow tint (10 mins): £ 10

Eyelash & Brow tint (25 mins): £ 20

Eyebrow Shape (10 mins): £ 8(Strip wax), (£10 Hot Wax)


I'm passionate and committed to the highest ethical standard within the profession and will do my best to ensure your satisfaction.

Reasons to come for treatments with me:

1. I'm practising from home. That why I can offer high quality service at a very reasonable price. I don't have to pay extra to rent expensive shop on the high street. The saving is then pass on to you.

2. This is my own business. That is the motivation to provide high quality service compare to other employed beauty therapist. The commitment level is always different from somebody running their own business compare to somebody employed.

3. I'm a BABTAC and CIDESCO fully qualified beauty therapist. I am a member of British Association of Beauty Therapy and Cosmetology Ltd (BABTAC). I'm trained to very high international standard in hygiene and treatment.

4. You will enjoy great health and beauty treatments at the comfort in my house in Wandsworth, London. (have a look at the specially design comfortable treatment room below)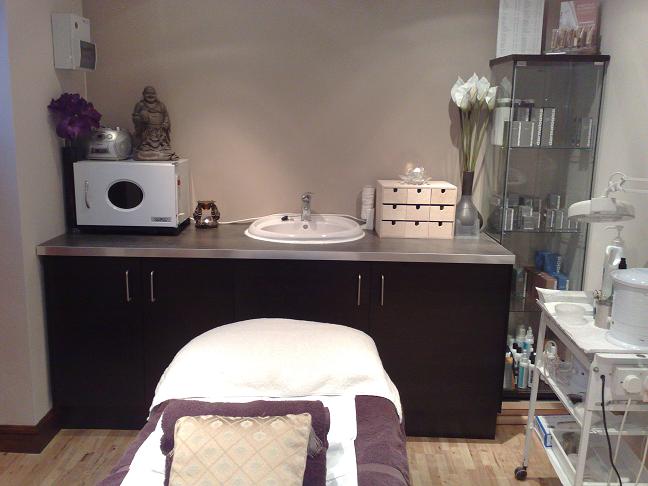 My house is located in Wandsworth Town and it is within 3 miles radius of Fulham, Chelsea, Kensington, South Kensington, Knightsbridge, Victoria, Pimlico, Battersea, Vauxhall, Clapham, Putney, Wimbledon, SW18, SW1, SW3, SW4, SW5, SW6, SW7, SW8, SW9, SW10, SW11, SW12, SW17, SW19.

I have clients coming from North, South, East, West and Central London because my house is very well connected via Tube and Bus services.There are many buses pass by the area. Bus no 28, 37, 337, 39, 156, 87 just to name a few.

My house location is surrounded by train and tube station. The nearest station to us is Wandsworth Town Station which is 5 to 10 minutes walk, Clapham Junction Station is about 15 to 20 minutes walk, Putney Tube station and Earlsfield Station.


Call me on 077 4823 7118 to book an eye treatment appointment. I look forward to meeting you.